row-start col-md-7 #top-section top-section new-section
Open call for sponsors and suppliers from the hospitality and food and beverage industries to help deliver the UK Pavilion at World Expo 2020 Dubai. 
EXPO 2020 DUBAI 
Expo 2020 Dubai is a great exhibition that will showcase the achievements of world nations. A festival of human ingenuity, Expo 2020 Dubai aims to create opportunities for all, wherever they live, to reinforce and reenergise progress towards a sustainable future.  World Expos are also opportunities to showcase British business, skills , creativity and innovation.
Expo 2020 Dubai opens on 20 October 2020  to 10 April 2021, with a predicted 25 million visits from tourists, students, businesses as well as heads of state and world leaders. 70% of visitors are anticipated to be international, the largest proportion in Expo's history.
For more information, please click here
UK PAVILION
The UK is one of 190 nations participating in Expo 2020 Dubai. The UK Pavilion will be the centrepiece of our presence, accompanied by a six month long events programme at the UK Pavilion and beyond.
The UK Pavilion was conceived by award-winning British artist and designer, Es Devlin OBE, and will highlight the UK's leading expertise in artificial intelligence, machine-learning and space. It will be produced by the London and Dubai teams of global brand experience agency, Avantgarde. Its centrepiece, an illuminated beacon with a collective poem generated by millions of visitors,   will be visible far and wide across the Expo site, extending an invite to participate and engage.
row-end col-sm-12 col-md-5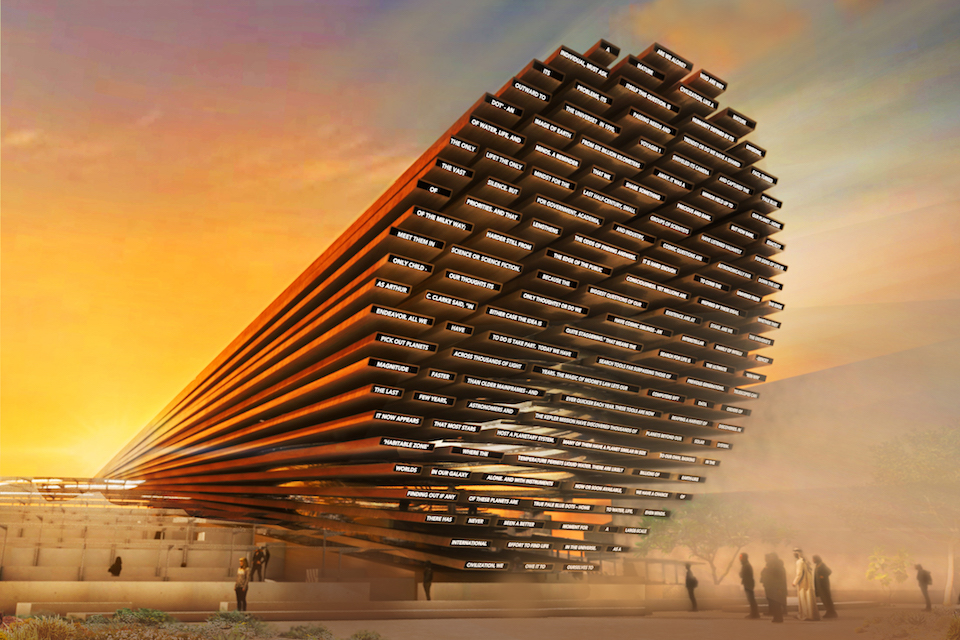 row-start col-md-7 colour-section
Hospitality services at the UK Pavilion 
Global Infusion Group (GIG), a global catering, hospitality and brand experience company, have been appointed to manage and deliver the hospitality services for the UK Pavilion at Expo 2020 Dubai. GIG are an award-winning specialist with an international reach but personal touch. They believe great food and exceptional service is of paramount importance. They use knowledge, craft and culinary flair to create the performance solution and the best impression, feeding your imagination along the way. GIG have an excellent reputation for successfully exporting its services around the world and have received a Queens Award for Enterprise and Excellence in International Trade in 2014, and again in 2017.
Guided by the Expo 2020 vision 'Connecting Minds, Creating the Future' and in line with the UK Pavilion's vision 'Innovating for a Shared Future', GIG will be leveraging their hospitality project planning expertise and culinary experience to showcase the very best of British and Northern Irish food and drink. In a dual hospitality approach, they wish to highlight future trends in food and hospitality, including embracing technology for service, dinertainment, and sustainable consumption.
The UK Pavilion will feature a dynamic hospitality approach, offering a variety of food and beverage touchpoints where visitors can indulge in a British and Northern Irish culinary journey, and those of our friends the world over. There are many opportunities for involvement across multiple areas: 
Grab & Go / Interactive Installations
First impressions last a lifetime.  The beginning of any visitors journey will be an opportunity to provide a unique epicurean journey.
Terrace
The UK Pavilion's hideaway, offering modern and exclusive taste of Britain and Northern Ireland. An opportunity for visitors to escape the Expo hustle and bustle, and unwind in a peaceful oasis.
Restaurant/Cafe
The window to our green and pleasant land.  Encapsulating the best of British, and Northern Irish, celebrating both the contemporary and the classic.  Our traditions fused with culinary innovations.
VIP Lounge
A retreat to experience intuitive and exquisite service, offering in a quintessentially British environment. 
Meetings & Events
Versatile spaces to provide tailor made hospitality solutions reflecting brand values, cultural and business events, and immersive private dining.
row-end col-sm-12 col-md-5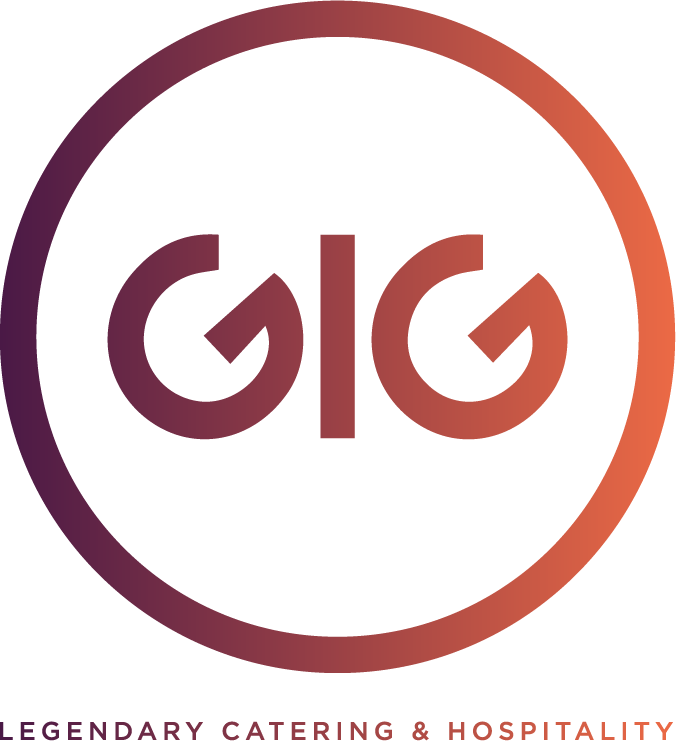 Supply of food, drink and associated services for the UK Pavilion
Working with the Department for International Trade, and  our hospitality partner, Global Infusion Group (GIG), it is our collective ambition to establish an outstanding food and beverage offer at this prestigious showcase, and an opportunity to place your business at what is expected to be the second largest event on Earth.  Previous sponsors and suppliers of our world stage events have seen significant returns on investment, including securing donations and deals in the millions, fruitful cross-border partnerships and a quantifiable increase in business wins.
We are seeking suppliers and sponsors  to help us deliver a truly stand-out UK presence at Expo 2020 Dubai. 
Before registering interest:
Suppliers should consider the UAE's exporting requirements, to ensure they are a viable supplier.  This includes packaging and labelling requirements, where technical requirements for food exports state that all UAE food imports provide information in Arabic, either as part of the packaging or as an affixed label. It is worth any supplier interested in exporting to Dubai reading HMG's advice on doing business with the United Arab Emirates.
A key theme of the UK Pavilion is sustainability.  Suppliers with strong sustainability credentials are preferred.
Pork, Pork Products, or Products with extracts of pork in any form will not be considered due to local customs and regulations
Alcohol will be served under special rules and regulations set by Expo 2020, and managed solely through MMI Group.
Any company wanting to register an expression of interest to enter our hospitality service supply chain should follow the link below and register their interest by midnight on the 28 August 2019. Please note, any information given will be used solely by DIT and our hospitality partner, GIG, and shortlisted organisations will be contacted in due course.  
All suppliers will be sought, considered and selected by our hospitality partner GIG, in accordance with their culinary vision.
row-start col-xs-12 col-md-8 colour-section narrow-section
To register your interest as a UK supplier or producer please click this button to complete a short (5 minute) form. 
Please note expressions of interest will not be a guarantee of participation. 
row-end col-xs-12 col-md-4
SPONSORSHIP OPPORTUNITIES

This is a unique and high profile opportunity to partner with the Department for International Trade (DIT) at Expo 2020 Dubai, putting your business at the forefront of Global Britain. Expo 2020 Dubai will host an estimated 25 million visits between October 2020 and April 2021, offering our sponsors a historic opportunity to connect and engage directly with millions of consumers. This is truly a partnership opportunity like no other. Sponsors can utilise this spectacular global platform to:
Showcase the very best of your brand, products and services to a diverse and highly influential audience
Position yourselves at the forefront of UK innovation on a global stage
Network with international business leaders, key decision makers and senior government officials
Work with UK Government to showcase the Best of Britain on the world stage, whilst confirming your commitment to the UAE and key international markets
OTHER EXPORT OPPORTUNITIES 
The Department for International Trade (DIT) helps businesses export and grow into global markets. We also help overseas companies locate and grow in the UK. For further information or to find other export opportunities, please click here.