row-start col-md-7 #top-section top-section #about-section no-pad-bottom-section
As advances in technology and the 'customer first' approach increases, global interactions on a more frequent basis demands the need for successful international communication. Whether you're communicating via virtual or physical meetings, trade shows or through digital channels such as your website and social media, the way your business communicates internationally is of paramount importance.

About this masterclass

This workshop addresses the now 3-way hybrid media of communication (virtual, physical and digital), and designed and delivered by our trio of experts in the international communication, international digital trade and TV broadcasting space, who are back by popular demand, but this time to run the workshop physically.

We will look into:


The What, Why, How and Where elements of perfecting your overseas communication
How to build, manage and measure a successful communication strategy using the Account Based Marketing model
The importance of your value proposition and how to project that through your website to an international audience
How to build confidence and develop your presenting techniques for both face to face and virtual communication
Building better business relationships through better communication
There will be opportunity for brainstorming, discussion, and networking with other business delegates in a Covid-sensitive environment, along with a few tailored activities for you to apply to your own business.
Meet the speakers
 
 

Susan Roe is a multi-lingual international digital trade and communications specialist who has over 15 years' experience in guiding, consulting and coaching exporting SMEs on their digital trade and export communications.

Having lived and worked in several countries, Susan understands some of the challenges UK businesses face when trying to communicate messages to overseas counterparts, whether in physical or digital environments.

Her passion for helping UK businesses stay ahead of the curve in her role as Digital Trade Adviser for DIT focuses on international eCommerce, global website reach and appeal for international markets, and localised marketing techniques.
 
 

Mike Kelly has been a communication coach and trainer for 15 years and describes the work he has done, the people he's met and the places he's been as a life-changing privilege. All Mike's workshops and webinars get people participating, engaging and sharing input about the life-affirming rewards of great communication.

Mike trained at the London Academy of Music and Dramatic Art (LAMDA) and alongside his coaching work has appeared in countless stage, TV and film productions.

Mike has worked with the likes of HSBC, the UN, Baker and McKenzie, F1 and of course the DIT.
 
 

David James is TV news cameraman, editor and producer and has worked on all the major TV news programmes.

He's also the host and producer of the UK Export Advice and Midlands Energy and Transport Innovation podcasts which make significant use of remote filming and social media techniques.

Additionally, David produces marketing videos for a range of companies and designs paid advertising campaigns to get the films to exactly the right audience.
Who should attend?

If you're a B2B business professional and responsible for driving awareness, engagement and revenue to increase overseas business, this workshop is designed for you.

Please note that the workshop is designed for new, novice and more proficient exporting businesses and therefore not suitable for intermediaries.
row-end col-sm-12 col-md-5
Details
 
 
 
Power Your Potential: Mastering Successful Communication for International Trade
 

 

 
Date: Tuesday, 30th November 2021
 
Time: 09:30 -16:30
 
Location: Yew Lodge, Packington Hill,
Kegworth DE74 2DF
 
Cost: Free
 
 
 
DIT East Midlands
 
 
 

If you have any queries relating to international trade why not contact us. With staff in offices across the globe and Trade Advisers in every East Midlands county, we can help you find the answers.

 
 
email: events@tradeEM.co.uk
 
call: 0345 052 4001
 
visit: great.gov.uk
 
 
 
 
row-start col-xs-12 colour-section row-end
How to register
Given the interactive nature and our respect for social distancing, places are limited and restricted to East Midlands businesses, where a maximum of two persons per company can attend.

Attendance is free and places are expected to go fast, so use the link below to register your interest in attending today.
Please note that your place is not guaranteed until you receive confirmation from us.

For any other export related enquiries contact the Department for International Trade East Midlands at events@tradeEM.co.uk or call 0345 052 4001.
Organised by: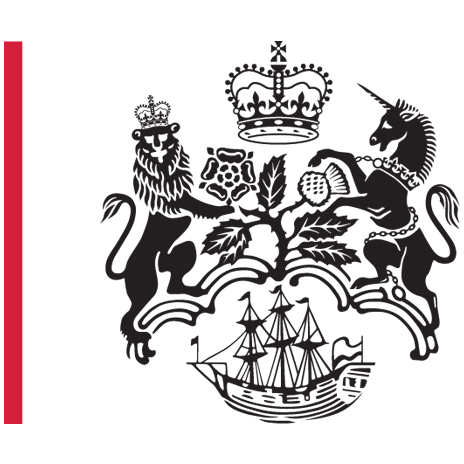 The Department for International Trade (DIT) is the Government Department that helps UK based companies succeed in the global economy. We also help overseas companies bring their high-quality investment to the UK's dynamic economy, acknowledged as Europe's best place in which to succeed in global business.
 Events part funded by: