row-start col-md-7 #top-section top-section #about-section no-pad-bottom-section
International Procurement Seminars, also known as Multi-Agency Business Seminars, are opportunities for UN Buyers and Vendors to meet in person. Selected UN Agencies participate and typically deliver a brief presentation of their Agency as well as take part in workshops and panel debates.

The Seminar programme is being organised by the trade team in the British Embassy in Denmark, together with trade promotion partners from Enterprise Ireland and the Netherlands Enterprise Agency and will involve access to the conference and a networking reception.

Who should attend?

This opportunity is aimed at new and experienced exporters who are based in the Midlands region and interested in UN Procurement, as well as businesses who already supply to the UN.

As the world faces an unprecedented series of health, conflict and humanitarian crisis, international organisations work tirelessly on development and relief assistance programmes. The private sector plays an active part in providing relevant and innovative solutions that can save lives and help the ones in need. The global humanitarian and development sector allows unique commercial opportunities for UK companies, across a wide range of sectors, to win overseas business from worldwide aid funded agency programme.

The following sectors will benefit most from attending, but this is not an exclusive list:
Medical and Pharmaceutical
Water and Sanitation
Power Generation
Laboratory Equipment
Shelter and Basic Domestic Supplies

Transporation and logistics
Security Equipment and Services
Corporate Training
Management and Consultancy Services
Supply Chain

Confirmed UN Agencies Attending
United Nations Secretariat (UN Secretariat)

Office of the United Nations High Commissioner for Refugees (UNHCR)

United Nations Office for Project Services (UNOPS)

 

United Nations Development Programme (UNDP)

United Nations Children's Fund (UNICEF)

World Food Programme (WFP)

 

United Nations Population Fund (UNFPA)

United Nations Industrial Development Organization (UNIDO)

World Health Organization (WHO)

Programme:

The 2 day seminar programme will include procurement updates by the UN Agencies, presentations, panel discussions and workshops.

1-2-1 meetings with the UN agencies can be requested but are not guaranteed.

A full programme will be confirmed upon registering your interest. The details below are subject to change.
Monday, 6 March 2023
Travel to Copenhagen, Denmark
Embassy Reception

Tuesday, 7 March 2023
First day at the UN Procurement Seminar
1-2-1 Meetings (upon approval)
Reception for conference delegates at UN City
Networking dinner for mission delegates

Wednesday, 8 March 2023
Second day at the UN Procurement Seminar
1-2-1 Meetings (upon approval)
Evening flight back to the UK or option for extended programme

Costs:

There is a cost of just £165 + VAT. Places are limited to 1 per company and delegates must arrange and pay for their own flights and accommodation.
row-end col-sm-12 col-md-5
 

Details

 
 
 
 
 
UN International Procurement Seminar
 
 
6-8 March 2023
 
 
Location: Copenhagen, Denmark
 
 
 
 
 
Application deadline: 9 January 2023
 
 
 
 
 

Contact DIT Midlands

 
 
 
 
 
 

If you have any queries relating to international trade why not contact us. With staff in offices across the globe, we can help you find the answers.

 
 
 
 
 
email: ditmidlands@trade.gov.uk
 
 
call: 0300 303 8955
 
 
visit: great.gov.uk
 
 
 
 
 
 
 
 
 

The Midlands Engine partnership works to promote the extensive opportunities and vast capabilities of our region, both across global markets and within every part of the UK.

 
 
 
 
 
Visit: midlandsengine.org
 
 
 
 
row-start col-xs-12 colour-section row-end
Register your interest
Places on this visit are limited. So, use the link below to register your interest in joining us today, free and without obligation.
Please note that businesses must be based in the Midlands region. The final closing date for all mission applications is 9th January 2023, and your place is not guaranteed until you receive confirmation from us.

For any other export related enquiries contact the Department for International Trade in the Midlands at ditmidlands@trade.gov.uk or call our export support service on 0300 303 8955.
Organised by: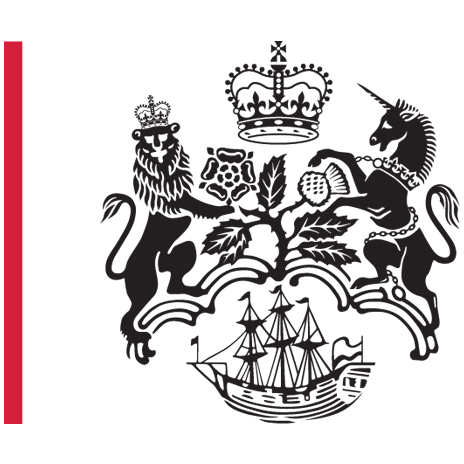 The Department for International Trade (DIT) is the Government Department that helps UK based companies succeed in the global economy. We also help overseas companies bring their high-quality investment to the UK's dynamic economy, acknowledged as Europe's best place in which to succeed in global business.