row-start col-md-6 colour-section
The Programme
Sustainable Fast track UK is not just another award programme, it is a lifetime opportunity to let your sustainable solution grow. Our goal is to promote and support the best European companies with great, sustainable products or services - that is our way to ensure a sustainable future for all.
The UK The Department for International Trade (DIT) gives you hands-on, tailored, and invaluable assistance to help accelerate your business growth. The DIT specialises in helping international companies succeed in the UK through tailored investment services and programmes like Sustainable Fast Track UK. You will gain exclusive access to green finance through the DIT, and fast-track your entrance into high-growth markets like Africa, Asia, and South America. From a base in the UK, DIT can support you with export-oriented trade diplomacy, business support and a fast track to green and impact finance investors.
Companies in the prototyping phase or already registered in the UK are not eligible for this programme.
row-end col-md-6 colour-section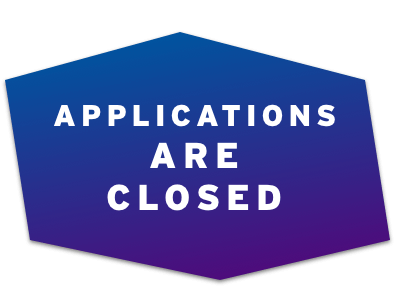 row-start col-md-6 colour-section
Why register in the UK?
The UK offers unmatched opportunities for companies with sustainable products and services as a world-leading hub for green finance.
A strong reputation for impact innovation, backed by deep and liquid capital markets
A leading financial services sector and access to global markets
Ideally placed to seize the commercial potential arising from the transition towards sustainability
row-end col-md-6 colour-section
Sustainable Fast Track UK and Brexit
The elections in the UK this month gave the government a clear mandate to press ahead with planned activities and position the Government's vision of a truly Global Britain.
Once the UK leaves the European Union, we'll be embracing economic opportunity with a focus on international trade, strengthening historic ties and forging new partnerships. The UK's vision of a Global Britain is also about being a force for good, building sustainable economies, combatting climate change, strengthening the rules-based international system, and fighting for human rights around the world.
We look forward to working with all European sustainable companies who wants to be part of this international journey. If you are interested sign up for participation in the Sustainable Fast Track UK programme here. This is how you can contribute with your sustainable ideas in Europe, in the UK and around the world.
Prizes for Winners*
3B IMPACT
Free interactive Impact workshop in London (this will explore how your solution delivers impact, and how this can support your business model and strategy to scale)
RSM UK
Incorporation of a UK registered limited company
A 3 hour workshop at Farringdon Street offices (working with the winners to define the agenda of the workshop we will invite specialists from areas of interest within our firm to meet and advise them)
BATES WELLS
Up to 5 hours of free legal advice, which can be used on a range of legal issues including but not limited to Company law, Contracts and agreements, Investment and finance advice, Employment and immigration, Brand management, Data privacy, Property law
Any additional advice would be provided at preferential rates# up to March 2021 (#10% discount on our usual rates)
Winners will also be entitled to attend one of our half day Employment Masterclasses for free from our program of employment seminars in 2020
SUSTAINABLE WORKPLACES
3 months fixed desk with use of facilities/meeting rooms (subject to fair use policy)
20% workspace discount
free UK grant and equity fundraising consultation
SUSTAINARY
THE CONDUIT CONNECT
Fast Track onto The Conduit Connect Impact Investing Platform
INVEST AFRICA
1x ticket to any standard Invest Africa event (not valid for the Africa Debate)
Prizes for Finalists*
RSM UK
1 hour consultancy meeting (or call) at Farringdon Street offices with one or more members of our inward investment set-up team
BATES WELLS
A free one hour meeting (or call) to scope out and discuss their legal requirements. The hour could include (the initial steps they will need to take, legal barriers or opportunities available to them, where else they can receive guidance and advice)
Any additional advice would be provided at preferential rates# up to March 2021 (#10% discount on our usual rates)
Finalists will also be entitled to attend one of our two hour Employment Workshops for free from our program of employment seminars in 2020
SUSTAINABLE WORKPLACES
3 months hot desk with use of facilities/meetings rooms (subject to fair use policy)
Prizes for all shortlisted attendees (100)
DEPARTMENT FOR INTERNATIONAL TRADE
Tailored investment services
Possibility to exhibit your business in the heart of London's financial district at the solutions Expo at Mansion House
RSM UK
A free 20 minute (pre-booked) 1-2-1 meeting at the Mansion House event with one of our specialists
All attendees will also be entitled to be registered with us free of charge and register for webinars on specialist topics from our programme during the year
SUSTAINARY
SUSTAINABLE WORKPLACES
10% workspace discount
private cleantech reception invite
* in order to receive these benefits, the company will need to register its UK entity
** registration in the UK not required
The Categories
When applying, select the category that best corresponds with your company. If it doesn't fit exactly, that's okay! Our judges will be evaluating you based on the quality of your company, not how well you match your given category.
Infrastructure
This award is for companies committed to the idea of sustainable cities and communities through innovation. Efficient use of land and adjusting infrastructure is crucial in order to cope with the rapid growth of urban areas. Whether your solution is in the area of greener transportation, utilizing sustainable building products, revolutionizing urban planning through green tech, or environmentally sound waste management, this category is for you.
Financial Services
This award is for companies committed to sustainable economic growth and decent work for all. Sustainable economic growth will require societies to stimulate the economy while not harming the environment. Whether you are providing a portfolio of environmental or social investment possibilities, making outstanding green finance contributions, enabling easier or affordable access to financial services, or have successfully embedded economic, social and environmental sustainability in your organizational culture, this award is for you.
Energy
This award is for companies dedicated to ensuring access to clean, affordable energy. Energy is central to nearly every major challenge and opportunity the world faces today and is crucial to resilience against negative environmental impact. In emerging markets, the need for sustainable solutions is even more critical as people often rely on traditional fuels like firewood causing problems both for the environment and for public health. If you are focused on universal access to energy, or have innovative green-tech solutions for increased energy efficiency and renewables, this category is for you.
Agritech
This award is for companies committed to revolutionize the way we produce food through innovative solutions and green tech. Major part of the world's labour force is employed in farming, a sector relying on rain-fed agriculture, highly vulnerable to fluctuating weather conditions brought by climate change. Whether you are helping to ensure more resilient and thriving food production, efficient irrigation systems, sustainable livelihood of the farmers, or preventing degradation of resources, this category is for you.
Health & Life Sciences
This award is for companies committed to good health, well-being and healthy aging. Ensuring healthy lives and promoting well-being at all ages is essential to sustainable development. If your organization is dedicated to eradicating a wide range of diseases and addressing persistent and emerging health issues through technology, provides innovative prevention programmes and health education, or provides solutions for safe drinking water, this category is for you.
Circular Economy
This award is for companies committed to responsible manufacturing, consumption and production. With the population increasing, the world is facing a higher demand on natural resources and the need to use these efficiently. If you are reducing or replacing the amount of waste, especially single-use plastics in the production of goods, innovatively repurposing and upcycling materials, or including the implementation of the circular economy into your business model, this category is for you.
In collaboration with: