Australia and New Zealand - UK Tech Rocketship Award winners have been announced.

Read about the winners.
---
Australia and New Zealand - UK Tech Rocketship Awards
Is your company one of Australia and New Zealand's next big tech scale-ups ready to go global?    
If your company is a tech scale-up with international growth ambitions, the Tech Rocketship Awards are for you. The inaugural ANZ-UK Tech Rocketship Awards will connect Australia and New Zealand's fast- rising tech stars with the UK's world-leading growth eco-system of VCs, advisors, customers and support networks. 
Award Categories:
Partners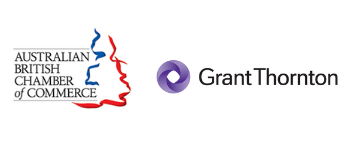 Award Categories
DIGITAL ECONOMY & SECURITY
Technology is rapidly changing the way consumers and businesses interact with the Financial Sector and wider economy. This disruption is also bringing into sharp focus the need for Cyber Security to keep pace. The UK is the world's Financial Services capital and a leader in Tech and Cyber providing the perfect eco-system for companies in this space. This award is open to globally ambitious scale-ups in Cyber Security, Fintech, Insurtech, Regtech, Wealthtech and related technologies.
Winner: QuintessenceLabs
TECH FOR AN AGEING SOCIETY (LIFE SCIENCES)
The world's ageing population is creating new demands for medical, health and care technologies and tech solutions to help our older citizens lead independent, fulfilled lives and improve their quality of life. With a world class science base, track record in Life Sciences innovation and focus on providing solutions for an aging population, the UK is the ideal place for tech companies in this space to grow. This award is open to scale-ups in medtech, digital health, new care technologies, smart housing and devices, and related technologies.
THE AI & DATA REVOLUTION
The UK is at the forefront of the AI and Data Revolution. A well-developed data centre and cloud computing infrastructure already sets the UK apart. It has the largest data centre market in Europe with 24% of the EU total. The UK is also home to many successful AI and Machine Learning companies transforming the global economy, including business models across many sectors. This award is open to scale-ups in data analytics, data centres, cloud computing, artificial intelligence, machine learning, digital infrastructure, business model transformation, process innovation and related technologies.
Winner: Faethm
THE FUTURE OF MOBILITY
The UK is committed to shaping the future of mobility and our smart cities. We are on the cusp of a profound change in how we move people, goods and services around our towns, cities and countryside. Connected devices are already at work in plenty of ways, from tracking our daily commutes to speeding up journey times and easing congestion, to gathering information on air and noise pollution to reduce emissions. This award covers innovative smart cities technology, IoT, autonomous & connected vehicles, urban connectedness, citizen engagement and related technologies.
Winner: Myriota
CLEAN GROWTH (CLEANTECH)
The move to cleaner economic growth – through low carbon technologies and the efficient use of resources – is one of the greatest industrial opportunities of our time and the UK is at the forefront of development in this area. By one estimate, the UK's clean economy could grow at four times the rate of GDP. This award is open to ambitious companies in this sector delivering clean tech, resource efficiency, energy storage, low carbon technologies, systems and services and related technologies.
Winner: carbonTRACK

 
FEEDING THE NATION (AGRITECH)
Agricultural science and technology is revolutionising farming practices and is one of the world's fastest growing sectors, helping to ensure global food security. The UK's combination of world-class science, cutting edge technology, a progressive food and farming supply chain and dynamic business environment puts it at the forefront of this revolution. £400 million Government investment per year in agricultural research further supports innovation. This award category covers agritech, bio-technology, food security, supply chain, robotics, rural/regional connectedness and related technologies.
Winner: Yume
Runner-up: Aglive
CONNECTED CONSUMERS & CREATIVITY
The collision of creativity and technology is changing the customer experience as we move to immersive, interactive and creative experiences that better engage audiences. Interaction with the media, brands, education, sports, entertainment and retail shopping is all being revolutionised. As both a leading creative and tech hub, tech-enabled creative businesses are thriving in the UK and its creative industries are growing 3 times faster than the rest of the economy. This award covers createch, retail tech, gaming, customer experience, sportstech, edtech, AR/VR, digital media and related technologies.
GREAT - TECH FOR CHANGE - AWARD
The UK is committed to building a digital economy that works for everyone. We're looking for a visionary tech company which is making a transformational impact on our communities, through its products and values. It may be through an innovative solution that delivers tangible social impact or one that brings digital opportunities to geographically or socially diverse communities. Or it may be a company that is embracing diversity in its own operations and is creating real change in our tech ecosystem, through its vision and actions.
Winner: Mentorloop