row-start col-md-6 colour-section
The Programme
Sustainable Fast track UK is not just another award programme, it is a lifetime opportunity to let your sustainable solution make a difference where it matters. Our goal is to promote and support the best European companies with great, sustainable products or services - that is our way to ensure a sustainable future for all.
Why UK?
The UK offers unmatched opportunities for companies with sustainable products and services.
London is the global centre for green and impact finance.
The ambition of the UK is to be the largest G7 investor in Africa.
Benefit from these two factors coming together at the Sustainable Fast Track UK Awards in 21 January 2020.
The Department for International Trade (DIT) specialises in helping international companies succeed in the UK through tailored investment services and programmes like Sustainable Fast Track UK. Working from a base in the UK, you will gain exclusive access to green finance and fast-track your entrance into high-growth developing markets in Africa.
The African market is booming and full of business opportunities for your sustainable solutions in the energy, infrastructure, agriculture, financial or health sectors. From a base in the UK, DIT can support you with export-oriented trade diplomacy, business support and a sustainable fast track to green and impact finance investors.
row-end col-md-6 colour-section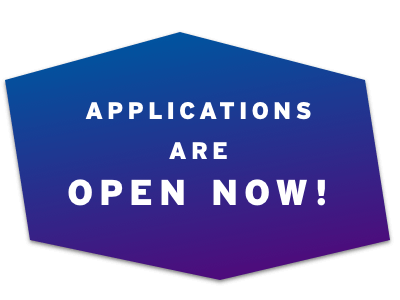 To participate in this programme, apply before 29 November 2019
The Timeline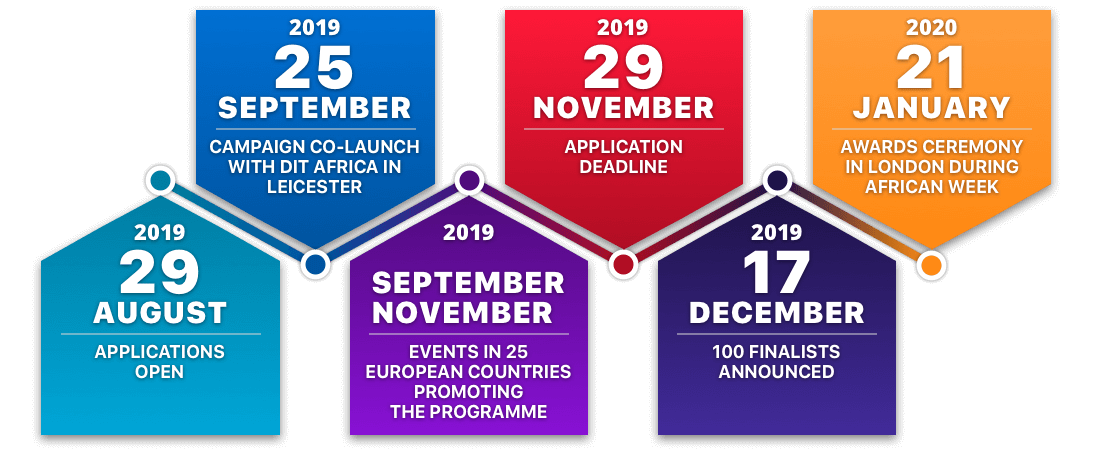 The Prizes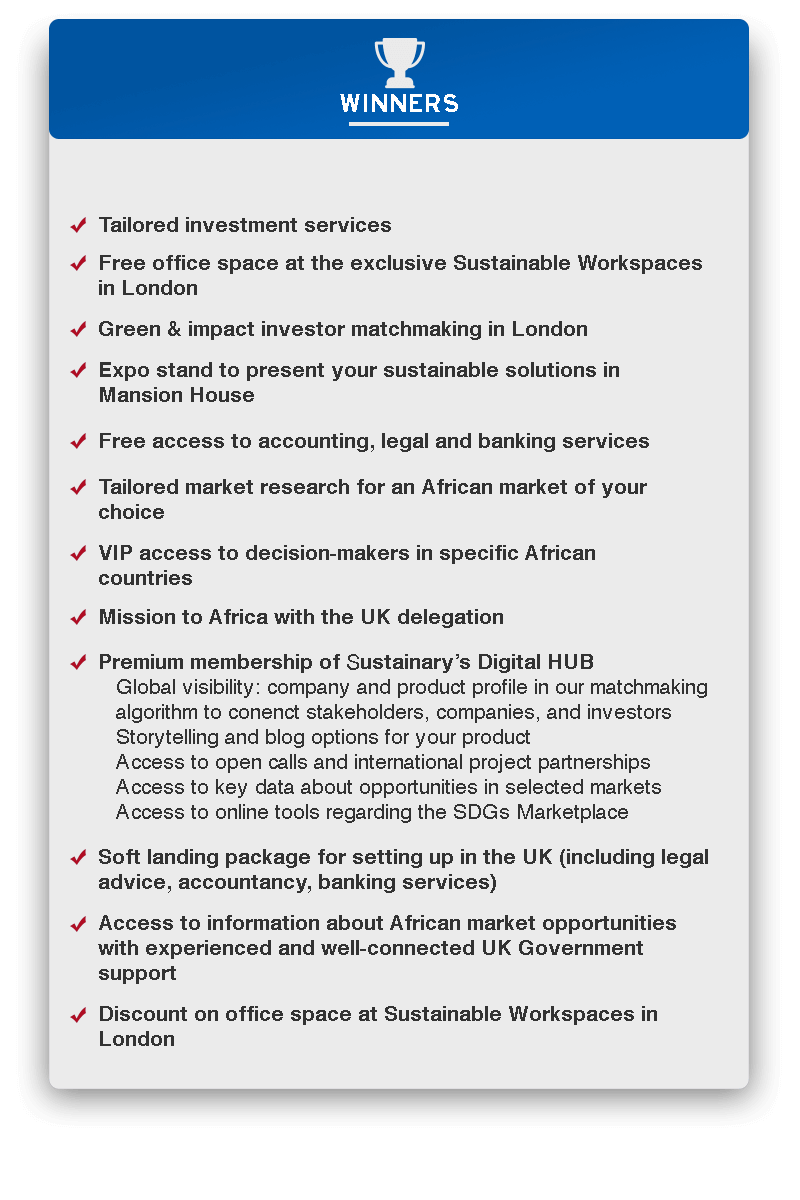 ALL APPLICANTS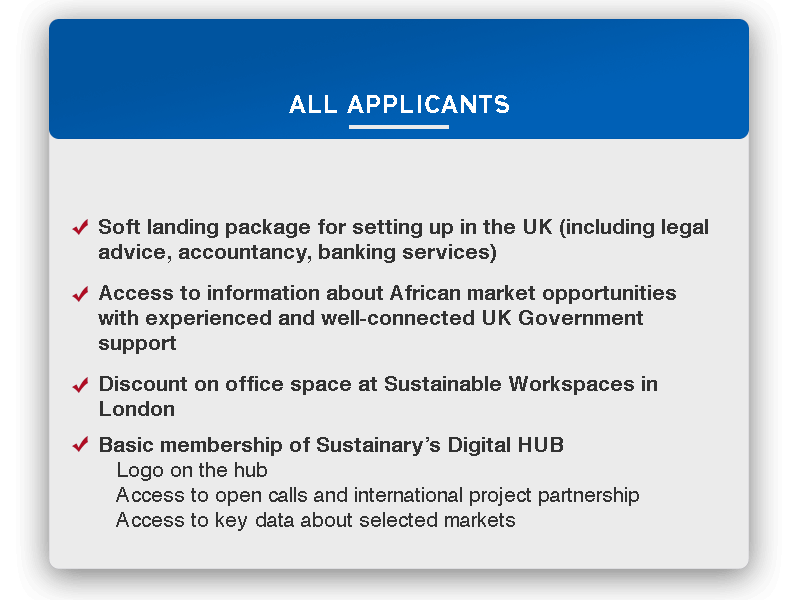 Infrastructure
This award is for companies committed to the idea of sustainable cities and communities through innovation. Efficient use of land and adjusting infrastructure is crucial in order to cope with the rapid growth of urban areas. Whether your solution is in the area of greener transportation, utilizing sustainable building products, revolutionizing urban planning through green tech, or environmentally sound waste management, this category is for you.
Financial Services
This award is for companies committed to sustainable economic growth and decent work for all. Sustainable economic growth will require societies to stimulate the economy while not harming the environment. Whether you are providing a portfolio of environmental or social investment possibilities, making outstanding green finance contributions, enabling easier or affordable access to financial services, or have successfully embedded economic, social and environmental sustainability in your organizational culture, this award is for you.
Energy
This award is for companies dedicated to ensuring access to clean, affordable energy. Energy is central to nearly every major challenge and opportunity the world faces today and is crucial to resilience against negative environmental impact. In Africa the need for sustainable solutions is even more critical as people often rely on traditional fuels like firewood causing problems both for the environment and for public health. If you are focused on universal access to energy, or have innovative green-tech solutions for increased energy efficiency and renewables, this category is for you.
Agriculture
This award is for companies committed to revolutionize the way we produce food through innovative solutions and green tech. Major part of the world's labour force is employed in farming, a sector relying on rain-fed agriculture, highly vulnerable to fluctuating weather conditions brought by climate change. Whether you are helping to ensure more resilient and thriving food production, efficient irrigation systems, sustainable livelihood of the farmers, or preventing degradation of resources, this category is for you.
Healthcare/Life Science
This award is for companies committed to good health, well-being and healthy aging. Ensuring healthy lives and promoting well-being at all ages is essential to sustainable development. If your organization is dedicated to eradicating a wide range of diseases and addressing persistent and emerging health issues through technology, provides innovative prevention programmes and health education, or provides solutions for safe drinking water, this category is for you.
Circular
This award is for companies committed to responsible manufacturing, consumption and production. With the population increasing, the world is facing a higher demand on natural resources and the need to use these efficiently. If you are reducing or replacing the amount of waste, especially single-use plastics in the production of goods, innovatively repurposing and upcycling materials, or including the implementation of the circular economy into your business model, this category is for you.
In collaboration with: